Four Songs
Reviews
Michelle Monroe's voice in the 'Four Songs' is touching and powerful at the same time. The songs, which speak of deep emotions and human experiences, come to life through Monroe's masterful interpretation.

- Amplified Magazine (Germany)
Four Songs was composed for mezzo-soprano Michelle Monroe. The texts included in this set are:
This composition was completed in Louisville on 3 August 2019. The songs were premiered and beautifully performed by Professor Monroe and Dr. Robin Guy (piano) 10 March 2022 in Bengtson Hall at the University of Northern Iowa. These performers recorded the songs in May of 2022; that recording is included on my 2023 release, remember (Neuma 183).
Instrumentation:

voice (soprano, mezzo, tenor, or baritone), piano

Date completed:

2019

Duration:

10:00
See a performance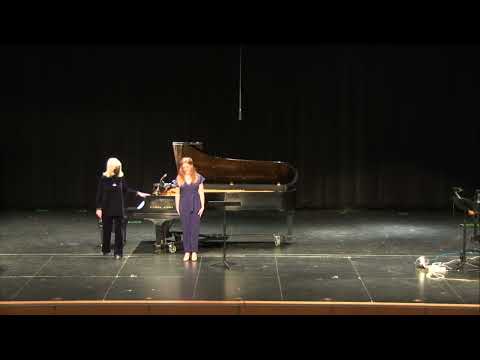 Licensing Options
Request a mechanical, digital, synchronization, master recording, photocopying or other general music license for this work.
Order Music
You may order this composition securely with PayPal. Please use the pull-down menu to select the format you prefer (PDF or printed copy) and click the "Add to Cart" button. You may also click "View Cart" which brings you to your "Cart" page. Prior to ordering, please review the Contact & Order page.
Please review the licensing options for this composition before ordering.