Symphony for Strings
Symphony for Strings is a re-working of my revised String Quartet No. 1. This work received its world premiere by the Lviv Philharmonic Society, in Lviv, Ukraine, on 26 February 2018. It was awarded 3rd Prize in the Society's
international Music Composers' Competition 2018, MUSICA PER ARCHI.
This composition was previously included in a Composer Reading 29 June 2004 at Fordham University in New York City by The Riverside Symphony, George Rothman, conductor. A recording of the third movement from this reading session is posted here.
This composition may be purchased below or is available on a rental basis from:
The Edwin A. Fleisher Collection of Orchestral Music
The Free Library of Philadelphia
1901 Vine Street
Philadelphia, PA 19103-1116
tel (215) 686-5313
fleisher@freelibrary.org
Instrumentation:

strg orch

Date completed:

2003

Duration:

ca. 13'

Audio:

Publisher:
See a performance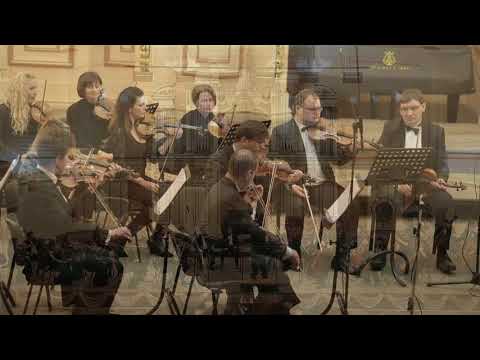 Order Music
You may order this composition securely with PayPal. Please use the pull-down menu to select the format you prefer (PDF or printed copy) and click the "Add to Cart" button. You may also click "View Cart" which brings you to your "Cart" page. Prior to ordering, please review the Contact & Order page.