Anne Boleyn – a chamber opera
Reviews
'[O]ne admired the sense of melancholy Mr. Beck evoked, and the gentle lyricism of his music."

- Tim Page,
The New York Times
Anne Boleyn, my first opera, is a short one-act based on the final moments of her life. A two-character piece, I conducted a concert version of it with chamber orchestra 27 January 1984 at the Mannes College of Music in New York City. The singers were Alexandra Homo (alto) and Steve Friedes (baritone). The orchestra included Marina Piccinini (flute); Susan Anderson (clarinet); Lois Steinberg (bassoon); David Bilger (trumpet); David Kaplan (trombone); Michael Osrowitz and Yves Gerard (percussion); Anne Marie Jackson (viola); Steve Mallardi (bass); and Deborah Jamini (piano).
A staged version of Anne Boleyn was later produced 27-30 June 1985 by Golden Fleece, Ltd., the Composer's Chamber Theatre at TOMI, the Terrace Theatre in New York City. I conducted these performances with the reduced orchestration of string trio and piano. The singers were Lucy Sorlucco/Teresa Schoendorf (Anne) and Robert Manzari/John Nelson (Kingston; Percy; Henry VIII). The production staff included Lou Rodgers (artistic & stage director); Jerome Shannon (musical director & piano); Jack Fogle (stage design); David Shepherd (lighting design) and Victoria Charkut (costume design). The other musicians were Wha-Rim Kim (violin); Ruth Kahn (viola); and Tomas Ulrich (cello).
Instrumentation:

mezzo, (or alto), baritone, 1011/0110/perc-2/pno/0101 or violin, viola, cello, piano

Date completed:

1983; 1985

Duration:

ca. 15:00

Author:

Libretto by the composer
See a performance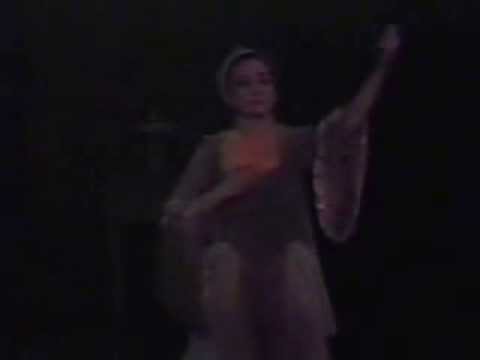 Licensing Options
Request a grand rights license, to produce a live, staged performance of this work.
Order Music
You may order this composition securely with PayPal. Please use the pull-down menu to select the format you prefer (PDF or printed copy) and click the "Add to Cart" button. You may also click "View Cart" which brings you to your "Cart" page. Prior to ordering, please review the Contact & Order page.
Please review the licensing options for this composition before ordering.