I Can Hardly Wait!
I Can Hardly Wait! is a very short comic opera. It is the end of summer vacation and Cathy (soprano) is excited about the prospect of going to kindergarten. Miss Romano (mezzo) feels differently about returning to the classroom.
With a libretto by Joel Gelpe, I Can Hardly Wait! was produced by Hartford Opera Theater on its "New in November" series. Featuring Lydia McClain as Cathy and Rachel Abrams as Miss Romano, the HOT premiere was given at Trinity Episcopal Church in Hartford, CT on November 9, 2014. The production was directed by Alan Mann, and conducted by Sarah Kaufold with pianist Stephen Scarlato.
A chamber ensemble accompaniment is also available.
Instrumentation:

Soprano, Mezzo-soprano, Piano

Date completed:

2014

Duration:

ca. 4-5 mins.

Author:

Joel Gelpe (libretto)

PDF Score:
See a performance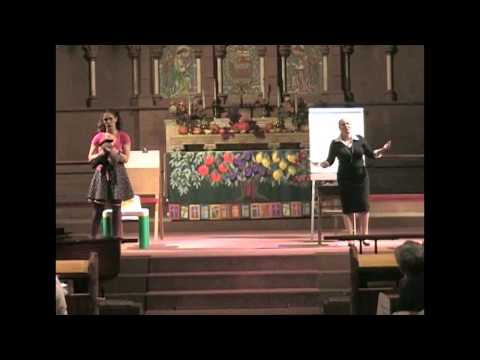 Licensing Options
Request a grand rights license, to produce a live, staged performance of this work.
Order Music
You may order this composition securely with PayPal. Please use the pull-down menu to select the format you prefer (PDF or printed copy) and click the "Add to Cart" button. You may also click "View Cart" which brings you to your "Cart" page. Prior to ordering, please review the Contact & Order page.
Please review the licensing options for this composition before ordering.